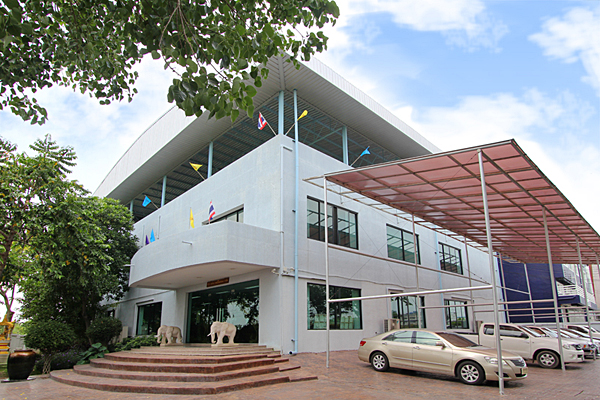 SK Development is leading provider of rental and trading for mini-factories, commercial Buildings, and townhouses with various prices and sizes. Our ready-built factories are located around Bangna, Bangplee, Kingkeaw Rd., Tamru, Bangsaothong, Soi Watnamdaeng, Teparak Rd. and convenience access to Suvarnabhumi Airport, Toll way, and Motorway (Bangkok - Chonburi).

SK Development starts the business by building services on Kingkaew Road. To support the expansion of real estate business, SK Development begans projects such as mini-factories, commercial buildings, and townhouses. With the trust of business owners from various industries, both domestically and internationally.
Currently, SK Development has many projects of mini-factories, commercial buildings, and townhouses. including the sale and rental housing project as well. To support the growth of the property market. Our project have features for your satisfaction and utmost productivity, the facilities such as waste treatment, water and electricity, parking space, and telephone line are provided. As well as after-sales service, repair and warranty for 1 year.